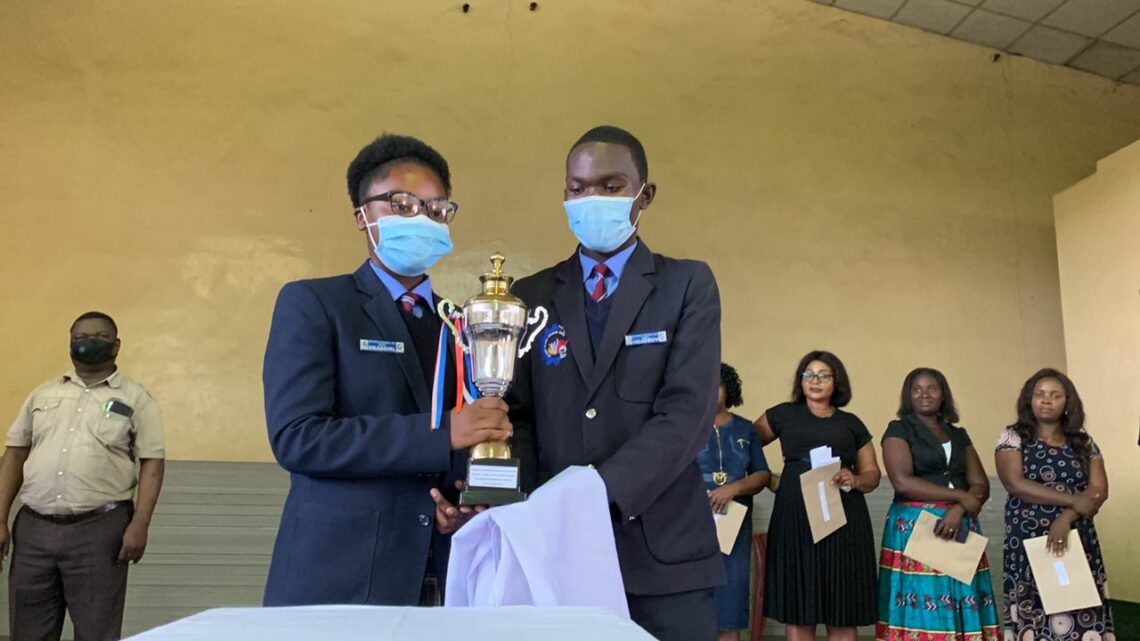 Ending of the first term of 2022!
Closing school and going on holiday is every learner's wish and, so today 13th April ,2022 , Don Bosco Technical Secondary School Chingola,closed school after succefully ending term one.
This type of event or celebration must have a guest of honour and so, Father Leszek Aksamit sdb was that guest.
The closure was preceeded by Holy Mass which was celebrated by the Rector of the Community, Father Leszek sdb with the assistance of Father Gabriel Mwenya sdb who is the Principal of the school. He talked about Jesus' death and its meaning to Christians.
Unlike other Wednesdays, learners' enthusiasm and participation was top notch. They sang and clapped through out
After the celebrations, there were various activities that characterised the day. There was poetry by Nchimunya,Natasha and Tecra.
The boys who did cultural dancing made the spectators cheer through out. It was a blissful moment to both the teachers and the learners.
Afterwards, the guest of honour and Rev Father Gabriel Mwenya sdb awarded teachers and learners who performed outstandingly in the previous composite exams of 2021, which put the school in 3rd position out of more than 100 schools in Chingola District. Consequently, the school received a prestigious prize in form of a trophy 🏆.
The icing on the cake was done when Father Leszeck sdb encouraging the learners to carry the name of Don Bosco higher after which he gave the final blessings and the school closed for the end of Term One. School re opens on 9th May, 2021.