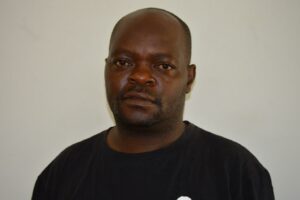 Mr. IGNATIUS SINGO MVULA
Craft Certificate in Automotive Mechanics
Teaching Certificate TVTC
The advancement in motor vehicle technology, the introduction of motor vehicle electronics, the high demand of qualified personnel by industry and the government's policy on encouraging small scale informal entrepreneurship has necessitated the need for a complete review of the current training programme.
It is against this background that the Craft Certificate in Automotive Mechanics, tailored to integrate the new and the old motor vehicle technology, has been revised in order to meet the increased demand for personnel who are able to competently work on vehicles with the latest technology.
The programme will therefore, provide the nation with qualified Automotive Mechanics who will apply the skills acquired through this programme and other related disciplines to meet the highlighted demands in both the formal and informal sectors of the Zambian economy.
PROGRAMME PURPOSE
The purpose of the programme is to equip trainees with knowledge, skills and attitudes required in the automotive trade to enable them competently diagnose, repair, maintain motor vehicles and equipment to acceptable international standards.
PROGRAMME OBJECTIVES
On completion of the programme the trainee will be able to:
1. Disassemble and assemble motor vehicle components
2. Install motor vehicle components
3. Diagnose and repair motor vehicle components
4. Carry out maintenance routines
5. Apply Computer skills
6. Interpret Engineering drawing
7. Apply Entrepreneurship skills
COURSE DURATION
Two years inclusive of 3 months Industrial Attachment (24 months).