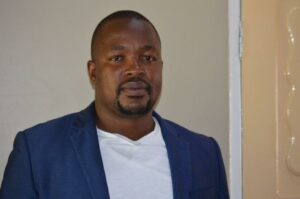 Mr. Patrick Mutale
Diploma in Electronics and Computer Hardware
Diploma in Teaching Methodology
Diploma 1 in Commerce and Administration
Advanced Certificate in International Computer Driving License (ICDL)
Cisco Certified Network Associate CCNA Level 1
ICDL is the world's leading computer skills certification. To date more than 14 million people have engaged with the ICDL programme, in over 100 countries, through our network of over 24,000 ICDL Accredited Test Centres (ATCs).
The ICDL programme defines the skills and competencies necessary to use a computer and common computer applications. It offers a wide range of modules including Computer Essentials, Word Processing and IT Security. Candidates take tests in the modules which are most relevant to their educational and professional requirements, thereby creating their ICDL Profile. Whether in school, university or in the workplace, ICDL offers the skills you need to succeed.
Create your ICDL Profile today by joining other ICDL candidates from around the world in certifying your computer skills to the international standard.
Below is a range of programmes to choose from (click on links below to read more about the programmes on the official ICDL page):
ICDL Programmes