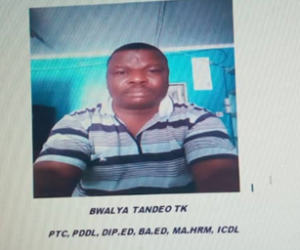 Mr. Bwalya Tandeo TK
PTC, PDDL,DIP. ED,BA. ED, MA.HRM, ICDL
The social science department which is headed by Mr. Bwalya was established in 2016. It comprises five subjects namely; Religious Education, Civic Education, Geography, History and Social Studies. It runs a vibrant SOSTAS club which competes positively at all levels. Apart from that, it ensures that children learn basic human rights. It has 10 teachers whose qualification ranges from diploma to master's degree.