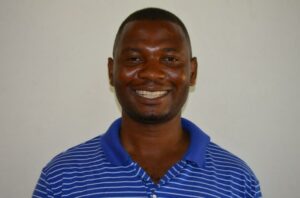 Mr. John Mabimbe
Diploma in General Agriculture
Diploma in Theology
Diploma in Teaching Methodology
General agriculture provides a broad based program in agriculture for students who wish to have a diversified program of study that emphasizes several agricultural disciplines. These disciplines include animal production, zoology, crop production, botany, soil science, farm management, inclusive development and fish farming to mention a few.
The benefits of General Agriculture include, economic development for the nation, high employment rate for the citizens, and a variety of yield, thereby reducing monotony in food consumption.
The Certificate in General agriculture was last reviewed in 2003. Since then, several factors have come into play, hence the need for a curriculum review. Global warming has significantly impacted on the climate, with implications on agricultural productivity. Thus, climate change has necessitated technological changes, implying that there is now a gap between the current curriculum and market demands.
Furthemore, there is a lack of knowledge on extension methodologies to enhance agricultural productivity within farming communities. In addition, it is imperative to embrace inclusive development, which can only be achieved by an inclusive curriculum. Therefore, the need for a curriculum review cannot be overemphasized in order to produce graduates with relevant skills and positive values and attitudes that meet both the local and global context.
In conclusion, for craft persons in the field of agriculture to cope with the demands of an increasingly technical environment, they must possess an adaptable and flexible approach to the application of agricultural principles in order to meet the challenges of the industry.
PROGRAMME PURPOSE
To carry out farm management practices (crops, livestock and fish), maintaining equipment and machinery, supervising and training farmers/ farm workers.
PROGRAMME OBJECTIVES
On completion of the programme, the trainee will be able to:
1. Apply principles of physical science in agriculture
2. Breed and manage animals
3. Control animal diseases
4. Efficiently grow crops
5. Carry out fish farming
6. Apply the principles of zoology
7. Apply botany in crop production
8. Apply rural sociology and inclusive development
9. Effectively control and manage farm activities
10. Carry out preventive maintenance of agricultural machinery and tools
11. Carry out proper utilization of farming implements
12. Communicate effectively and fully in the workplace
13. Efficiently use computers
14. Apply entrepreneurial skills
COURSE DURATION
The duration of the programme is 2,400 hours or Two (2) years.