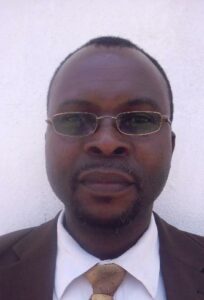 Mr. Chiyaka Joshua (HOD)
The department was established in 2016 after the Salesians of Don Bosco decided to open a Technical Secondary School at the Chingola Centre, to be a Government grant-aided Technical Secondary School. The department operated without a head of department until April 2018 when Mr. Chiyaka Joshua was appointed Acting Head of Department. Currently the department comprises two teachers who are diploma holders. Design and Technology comprises the following subject areas: Design process, Materials technology (wood technology, metal technology, building technology, plastics and other resistant materials) Systems technology (electrical technology, electronics, hydraulics, pneumatics, gears, pulleys, levers, etc). Upon completion of secondary education, the learner will have the basic foundation to enter into any technology or engineering field.
Apart from teaching, the department also participates in the following:
maintenance activities within the school
JETS activities – preparing learners for JETS fares and exhibitions.
Preparation of learners to attempt professional examinations under TEVETA (Technical Education Vocational and Entrepreneurship Training Authority).