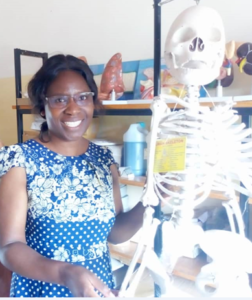 Mrs. Banda Agness Musukwa (HOD)
Masters in Chemistry
Bachelor Degree in Natural Science
Diploma in Mathematics and Science
Primary Certificate in Education
The natural science department was opened in 2016 when the school was just started. It comprises four components namely; Biology, Chemistry, Physics and Integrated Science. The department also runs the junior Engineers Technologists and Scientist, (JETS).  A club which motivates learners to make things using local and cheap materials. The department has five teachers whose qualifications range from diploma to master's degree. The head of the department is Mrs. Agness Musukwa and four others. The team is well experienced and self-motivated.