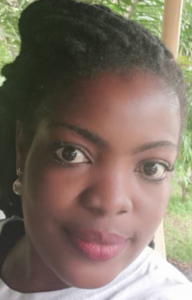 Miss. Chisenga Clara Mumba (HOD)
Bachelor of Education in Nutritional Sciences,
Diploma of Education in Home Economics
Cert. Project Planning and Management
The department of Home Economics and Hospitality at Don Bosco Technical Secondary School in Chingola offers it's courses to both male and female learners at both junior and senior level
At Junior level the courses offered under one umbrella name Home Economics and Hospitality include: Cookery, Needle work, Home Management and Health Education. This course covers a period of two years for the grade eights and nines.
At senior level the courses offered include: Food and Nutrition, Home Management and currently wishing to embark on offering Fashion and fabrics. The courses cover a period of three years from grade ten up to twelve.
The Home Economics and Hospitality curriculum is meant to equip learners with knowledge, skills, positive attitudes and values to enable them easily use the acquired skills in their daily lives and to ease choice of a career both in formal and informal sector. At the end of the course, the learners are expected to use the acquired knowledge and skills in income generating activity.
The department creates a platform for practicing entrepreneurial skills by offering catering services to the Don Bosco community, it has also embarked on different fundraising ventures like: cake raffles, cook outs competition, chef's coats making to mention but a few.
The department will soon extend its services to the outside community in cosmetology, laundry services, interior and exterior decorations, tailoring, retraining in the hospitality industry and finally in catering services.
The department currently has two members of staff who are both holders of Bachelor of. Education in Nutritional Sciences.