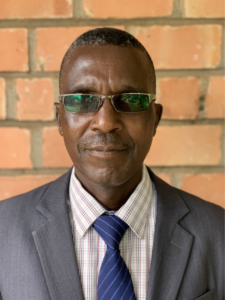 Mr. Action Banda
Advanced Diploma in Electrical Engineering (ZIT)
Associate Degree in Electrical-Electronics Engineering (Melbourne University)
Certificate in Training and Development from Hawthorn Institute of Education (Australia)
Technical Teachers' Diploma (University of Zambia, in association with the Technical and Vocational Teachers' College (TVTC). TEVETA Accredited assessor/Examiner
Member and Registered Engineer of the Engineering Institution of Zambia
In Zambia, the demand for qualified Electrical Craftsperson is quite immense. This is due to Economical, Social, Political, Demographic and Technological changes that have not spared the Electrical Industry. It has to be noted that the country has been using the syllabus which was developed in 1998 hence the gap between the graduates of Craft Electrical Engineering and the needs of the Electrical Industry. Furthermore, the recent industrial and Commercial activities in the nation demand a rise in qualifies personnel in this sector.
It is against this background that the Craft Certificate in electrical engineering created to meet this increased demand has been developed. The programme will therefore, provide the nation with qualified Electrician who will apply the skills acquired through this programme and other related disciplines to meet the highlighted demands in both the formal and informal sectors of the Electrical Industry.
PROGRAMME PURPOSE
The purpose of the programme is to equip the trainee with knowledge, skills and attitudes in Electrical to enable them perform competently in both the formal and informal sector of the economy. They will be able to install repair, maintain domestic and industrial electrical machinery and equipment to acceptable international standards.
PROGRAMME OBJECTIVES
On completion of these modules, trainees will be able to:
1. Apply electrical engineering principles during electrical operations
2. Operate power transmission and distribution systems
3. Install domestic and industrial electrical machinery and euqipment
4. Protect domestic and industrial electrical equipment
5. Measure electrical quantities
6. Observe safety measures
7. Carry out maintenance works
8. Apply computer application skills in Electrical
9. Interpret Electrical Engineering drawings
10. Apply Entrepreneurial skills
11. Apply communication skills
12. Use programmable Logic Controllers
COURSE DURATION
Two years inclusive of 3 months Industrial Attachment.