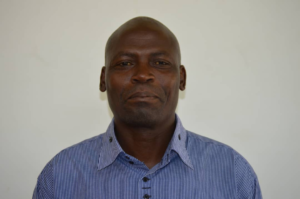 Mr. Mulenga Misheck 
Trade Test Certificate (G5)
Don Bosco Diploma
The social, economic, cultural, demographic and political changes that have occurred in Zambia have not spared the Construction industry which is one of the oldest in the country.
Liberalization of the economy and privatization of parastatal companies in the early 1990s saw a decline in standards in the construction industry, but currently, there has been a boom and the introduction of new technology in the construction of modern structures including housing units. This requires application of new competences. It is against this background that the Craft Certificate programme in Carpentry and Joinery has been reviewed to meet the current needs of the construction industry.
The country therefore, needs qualified human resource that can competently and efficiently perform carpentry and joinery works, manage the site/workshop and help revamp the construction industry.
PROGRAMME PURPOSE
To provide both formal and informal sectors of the economy with competent human resource, able to effectively utilize skills, knowledge and attitudes in competently carrying out various carpentry and joinery tasks.
PROGRAMME OBJECTIVES
On completion of these modules, trainees will be able to:
1. Perform carpentry and joinery works
2. Manage the site/workshop
3. Manage timber based materials
4. Maintain tools and equipment
5. Handle customers
6. Apply entrepreneurial skills
COURSE DURATION
Two (2) years including 3 months Industrial Attachment.