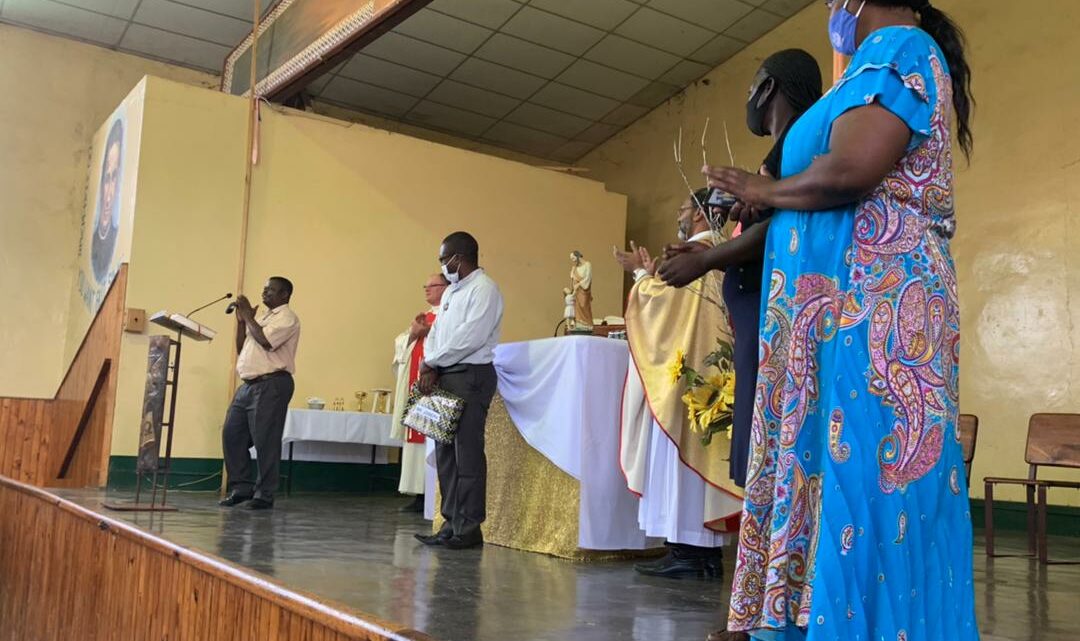 CELEBRATION OF THE SOLEMNITY OF ST. JOSEPH
"When Joseph woke from sleep, he did as the angel of the Lord commanded." (Matt: 1: 16, 18 – 21.)
It was a bright morning in Chingola as learners found their way to the Oratory for the much-anticipated mass. It was a special day for us here in Chingola to celebrate the solemnity of St. Joseph this year because it is a year that we received the statue of our father St. Joseph the worker.
Mass started at 10:30, with the rhythm of the drums, learners and the entire community felt the joy that was necessitated by the spirit of St. Joseph which was present among us. Fr. Joseph was given the privilege of presiding over mass by the Rector as it was a special day for him.
In the opening remarks, the celebrant introduced the saint of the day and played for the congregation a song about St. Joseph with the message of St. Joseph as a good man.
During the homily, Fr. Joseph informed the congregation that St Joseph was declared the Patron of the Universal Church by Pope Pius the IX
He also informed the congregation that December 2020 to December 2021 is dedicated to St. Joseph.
One outstanding quality of St. Joseph as indicated by Pope Francis is the nature of St. Joseph as a "sleeping Joseph". He would sleep well at night after doing the will of God during the day. We were encouraged to do well whatever God tells us, If we do so, we will enjoy the peace of mind and joy in our hearts. It was also pointed out that The quality of a good dreamer is that one should not rest until they work to fulfil the dream that God has given us. We were encouraged to pray to St. Joseph to fill our minds with good dreams, to work towards achieving them and preserve purity of heart and mind.
After thanksgiving the Rector invited the community to sing and wish a happy feast day to Fr. Joseph, Br. Joseph and all the Josephs that were present. We concluded with group photos. The congregants were very happy and this was evidenced by the active participation in the mass.
May St. Joseph who is in our midst continue praying for us.