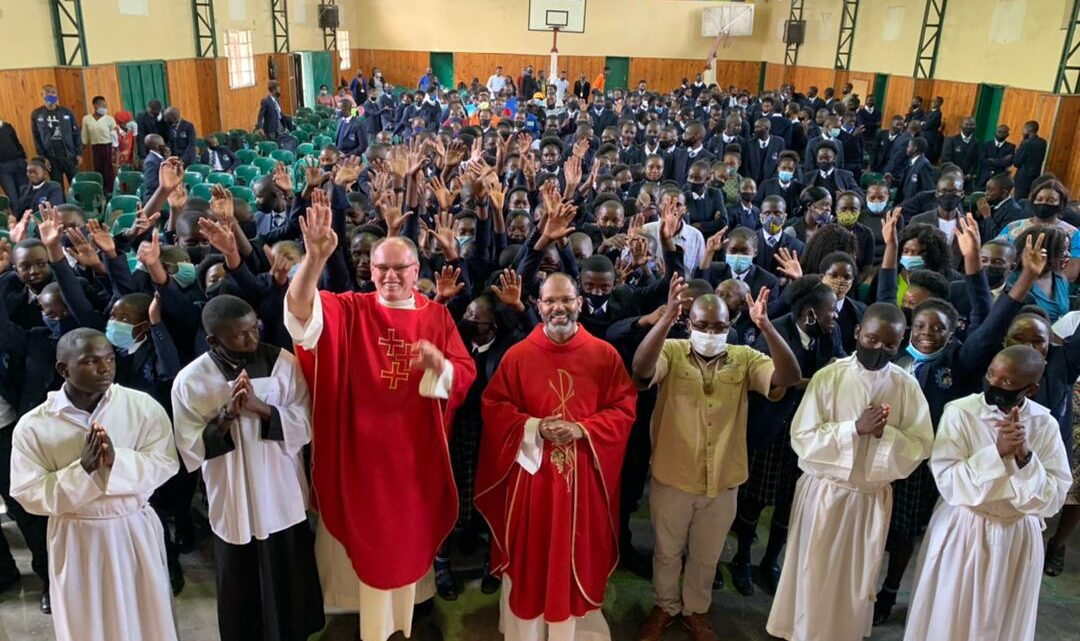 WELCOMING MASS FOR FR JOSEPH SAINTS ALOYSIUS VERSIGLIA AND CALLISTUS CARAVARIO
"…He said to them, "Go throughout the whole world and preach the gospel to all people" (Mark 16:15) .
Monsignor Versiglia, who at the age of 12 had been sent to study at the Salesians' in Turin in 1873, actually had the grace to meet Don Bosco, who once said to him: "Come and visit me, I have something to tell you". "…Bishop, you will see me in China," Fr Callistus told Bishop Versiglia in Turin in 1922 as he came to see and spoke to the missions, to the Brothers.". This is the mission started by our Lord Jesus Christ, to proclaim the Word of Salvation to all the nations. Fr Callistus and Versiglia died with Jesus for their faith in China, in the mission of proclaiming the good news.
Inspired by Don Bosco, it was a great day at Don Bosco Technical Secondary School as they were welcoming the new missionary Father, Fr Joseph SDB from India. Teachers, Students, Cooperators, Past Pupils, and the entire Salesian Community gathered together for Fr Joseph's welcoming Mass  to Chingola Community, on 24th February, 2021.
In his introductory remarks before Mass, the Rector of the Community Fr Leszek SDB, said that he with the whole community were very happy to have Fr Joseph in the midst of the centre. The Don Bosco hall was filled with tears of great joy as they were welcoming Fr Joseph SDB. In his preaching, Fr Joseph SDB, gave a message of hope and faith in our mission as Fr Callistus and Fr Aloysius did in China, although, the political situation was very tense especially for Christians and, foreign missionaries. They bore witness to Christ before the world, and now in the ever-present Church, Christ in turn pays honour to them before His father, with strength to fight, to proclaim the Gospel and defend human dignity up to death.