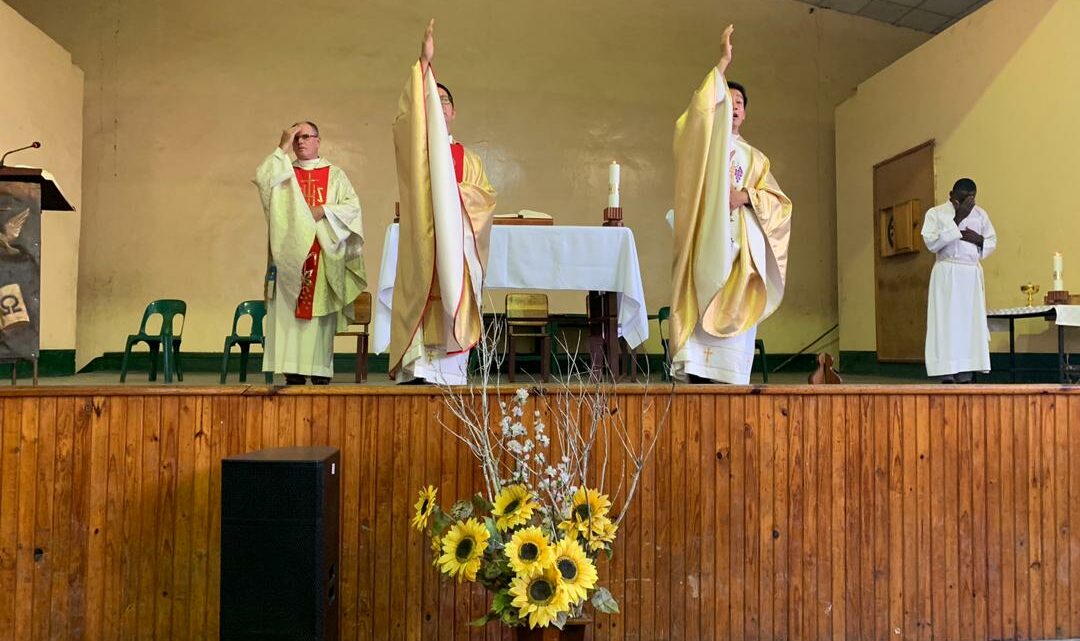 THE GIFT OF PRIESTHOOD: FATHER'S JOHN AND JOSEPH SDB
Priesthood is a gift given by Christ to a few for the good of the many. The priests' mission is to serve Christ, the teacher, priest and shepherd, by whose ministry the Church is built and grows into the People of God and is empowered for its mission. So it is that each priest is consecrated to preach the Gospel, shepherd God's people, and celebrate the sacred liturgy, especially the Eucharist. He will initiate people into the church through Baptism, forgive sins in the name of Christ and the Church, comfort the sick with holy oil, all while offering prayers of praise, thanks and petition to God for the Church and the world.
On the 23rd of September, 2020, the Salesians of Don Bosco, teachers, staff members, students both from Don Bosco Technical College and Secondary School, gathered together for the Solemn celebration of the first Mass for Fr. John and Fr.Joseph, who were both ordained by Bishop Rodrigo Mejia SJ in Nairobi, Kenya on the 27th of June, 2020. They were ordained in Kenya and not in our ZMB Province due to the restrictions of Covid 19. In his remarks during the introduction of newly ordained priests, the Rector of Chingola Community (St. Callisto Calavario Community) Fr. Leszek Aksamit sdb described the event as 'the' gift from God. Their mortals, seek the Kingdom of God above all else, and He will give you everything you need." (Lk 12;31) "Teach me to do your will, for you are my God." (Ps 143;31) Fr. John and Fr. Joseph respectively indicates their complete trust and dependence on God.
Celebrating Mass of the Feast of Saint Padre Pio, which started exactly at 10:30hrs, inside Don Bosco Youth Centre Hall, Fr. Joseph in his introductory rite, encouraged the students, teachers and Fathers inclusively, to follow the good example of Saint Padre Pio. He added that Christian life is not an easy life but a life of suffering as Padre Pio did. In his Homily, Fr. Joseph encouraged all the people who had gathered, that they have to be good Christians and honest citizens by their actions.
The event also marked the reopening of both Don Bosco Secondary School and Don Bosco Colllege. The students were very happy to come back to school after a long period of time of due to Covi19 pandemic. The school hall was filled with great joy due to the gift of newly ordained priests, and the joy of coming back to school after a long break.
Don Bosco Secondary School pupils together with their teachers helped the people to pray twice by their fantastic singing during the celebration of the Liturgy. The newly ordained priests were accompanied by Father Leszeck and Father Waldemar respectively. After the final blessings, the community had  photos taken in the hall with the students and pupils, and classes continued as per normal programme.