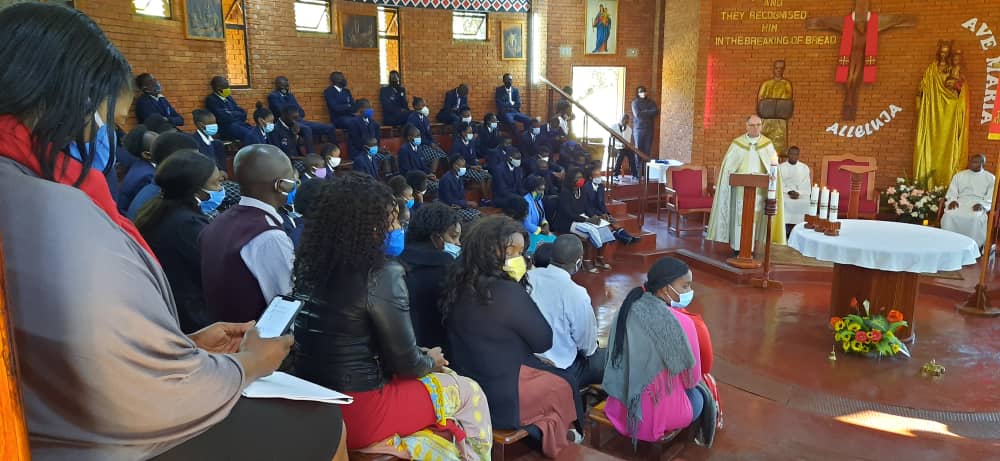 THE RE-OPENING OF OUR SCHOOL FOR EXAMINATION CLASSES ONLY
On 19th March, 2020, Zambian government decided to close the schools and other social gatherings across the country due to the corona virus pandemic. This meant a lot to our Salesian centre and to the Salesians in particular. The closure of the social gatherings and schools affected our identity as Salesians because something essential was deprived from us namely; the presence of young people in our center to whom our mission is directed toward. In addition, following the words of Don Bosco; 'that you are young is enough to make me love you very much,' this love is an expression of pastoral charity and gives meaning to our whole life.
The longing of being with, among and for the young people around us came into realization when the government through the ministry of General Education gave the directive to reopen primary and secondary schools for examination classes only across the county on the 1st June, 2020. Despite that only those in examination classes started coming to the school, the returning of some of the young people and their presence in our center, gave a lot of meaning to us. For this reason, the day was marked as special and moving experience. Consequently, to express our gratitude to God and for his protection, we reopened the school by starting with prayer service which was animated by the Rector of the Salesian community Rev. Fr. Leszek Aksamit Sdb.
Putting in mind that the school was reopened during the time of COVID-19 pandemic, it entailed strict adherence to the stipulated preventive measures to ensure safety for our young people and educators around them. Therefore, after the service, the Principal of the school Br. Nyondo Joseph Sdb welcomed the pupils and the educators and afterwards there was an orientation.
Indeed, it was a very touching experience to see the presence of the young people in our Centre making a difference in a new normal situation.