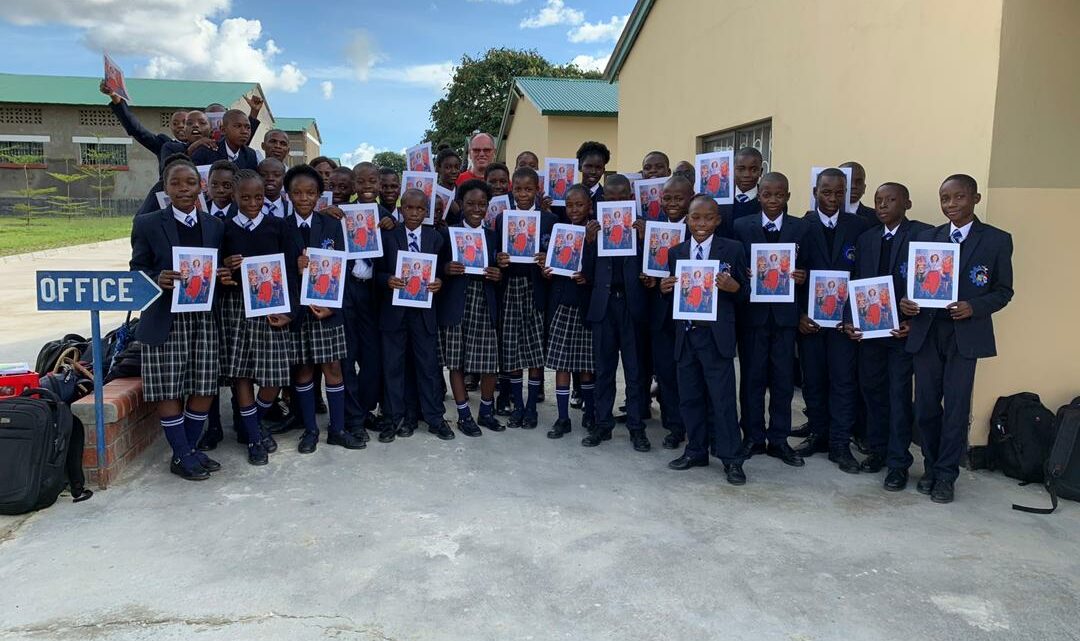 Commemoration of the Blessed Vicuna
22 January 2020. Beautiful day, though the day started with heavy rain. It is the day of the 'Commemoration of the Blessed   Vicuna', fruit of the pedagogy of Don Bosco, alongside Saint Dominic Savio; who was her patron.Since it is Wednesday, we had the occasion to celebrate it with Holy Mass. There was beautiful singing from our pupils and students. This helped us to give praise to God for such a wonderful gift to our Salesian Family.  The main celebrant Fr Waldemar, gave a short biography of Blessed Laura Vicuna. He encouraged the young people to follow the examples of her life. At the end of the Mass, I  wished  the Grade Eight Class a Happy Feast. The Patron for this class is Blessed Laura Vicuna. I also played a very beautiful song for them about the life of Blessed Laura. In the afternoon, the celebrating class had an opportunity to listen to my conference about the life and the virtues of their patron. I stressed on the five very important virtues which the members of the class should practice during the whole year of 2020. Namely: 
1. prayer
2. to be able to listen
3. to be available for their companions
4.  to always be happy and ready to make sacrifices.
The celebration ended with some drinks, snacks and a class photo.