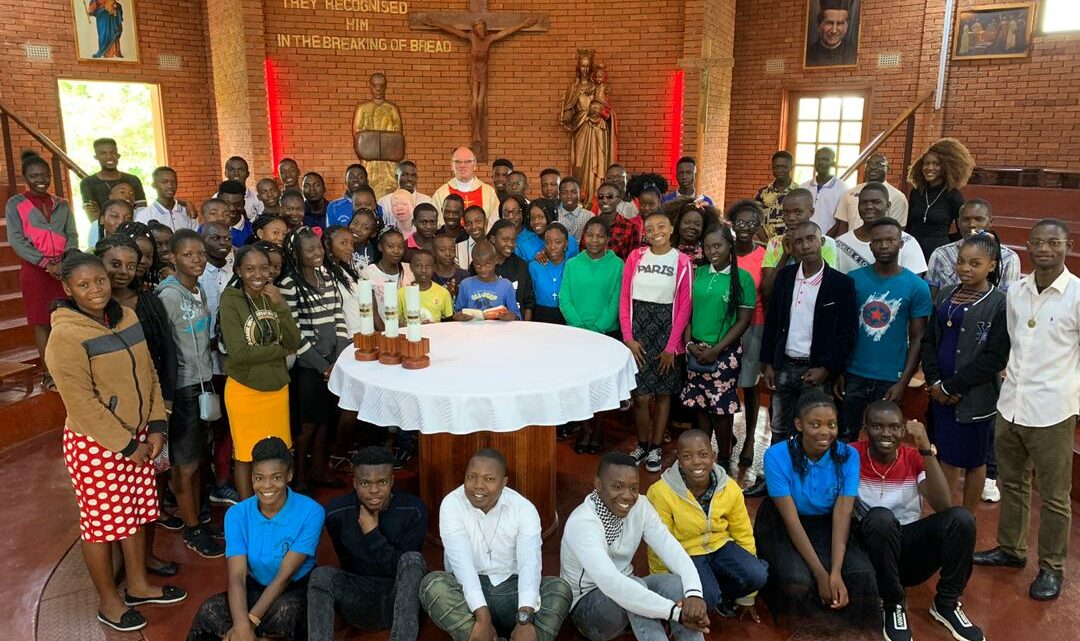 YOUNG PEOPLE, FAITH AND VOCATIONAL DISCERNMENT
Many things have been spoken about the role of Vocational Orientation and of Formation in the shaping of someone's life.
It is important to have glimpse at the dynamics of Spirit. In order to understand the process of vocation discernment one has to take into consideration that Vocation implies a call from God and a person has to respond to this call.
It is the Lord Jesus who calls us, giving us a certain spirituality. And this spirituality is something relating to the Spirit or something given in Spirit. It is the Spirit that puts us in a relationship with God. (Romans 8:15).On 26th December 2019, Seventy two young people, who are the members of Vocation Club from Chingola and Chililabombwe deanary came together for the vocation workshop at our centre. The theme of the workshop is 'Young people Faith and Vocational Discernment'. The program started in the evening with the Orientation and introduction of the theme. Then in the morning the Rector welcomed the young people officially during the Mass. And after Mass we had a group photo with them. On the contrary, the Observer would see not malice and anger but smiles and joy which were expressed when they were singing and dancing in the Chapel.
The aim of this workshop is to reflect together with the young people on the Aspects of Faith and Vocation discernment. This theme will be complimented by various talks such as, different between Prayer and Meditation, Hope, Trust and Love. In addition young will discuss on alcohol and drug abuses. Since they are youths, we are trying to empower them with the understanding of Career, Vocation and Human Sexuality, which may enhance their relationships and contribution to the Society. Thus achieving the aim of Don Bosco- Forming young person to become " Good Christians and Honest Citizens". Therefore, since we have been justified through Faith, we have peace with God through our Lord Jesus Christ. "Wherever we may be and whatever we may do, we can always look up and say, 'Lord teach us to love as you loved us'".
Wish you a happy New Year 2020.